Introduction to International Medical Center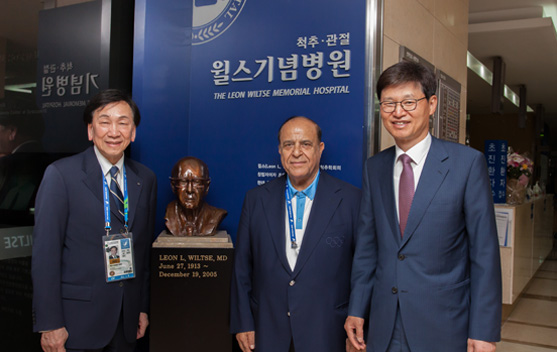 Wiltse International Medical Center (WIMC) has been designated as an "Asia-Pacific minimally invasive spinal surgery training center". Since its opening in 2009, a yearly average of 20 to 30 international medical personnel visit from Russia, Central Asia, China, Mongolia, India or Vietnam in order to learn advanced spinal surgery and showcase the superior technology of Korea and facilitate medical exchanges between countries.
As a part of international medical project of Gyeonggi-do, an average of approximately 500 foreigners per year, including those living in Korea, have been treated. Full-time coordinators who can speak Russian, English, or Mongolian are standing by to facilitate the entire process.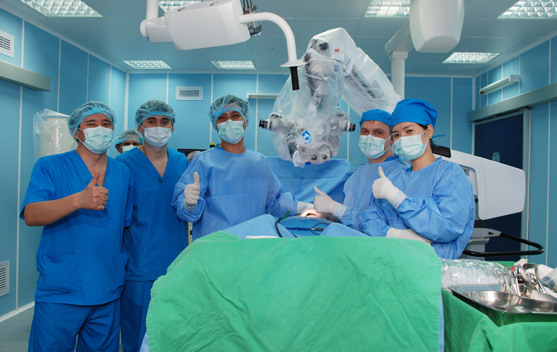 WIMC is also actively engaged in exchange activities such as through the establishment of the spine and international rehabilitation center, along with international medical institutions including the Central Clinical Hospital of President Medical Center in Kazakhstan, No. 2 Hospital in Khabarovsk, Russia, and Da Nang General Hospital in Vietnam. WIMC aims to do its best to become a world leader by supporting ongoing international exchanges.
Organizational chart of International Medical Center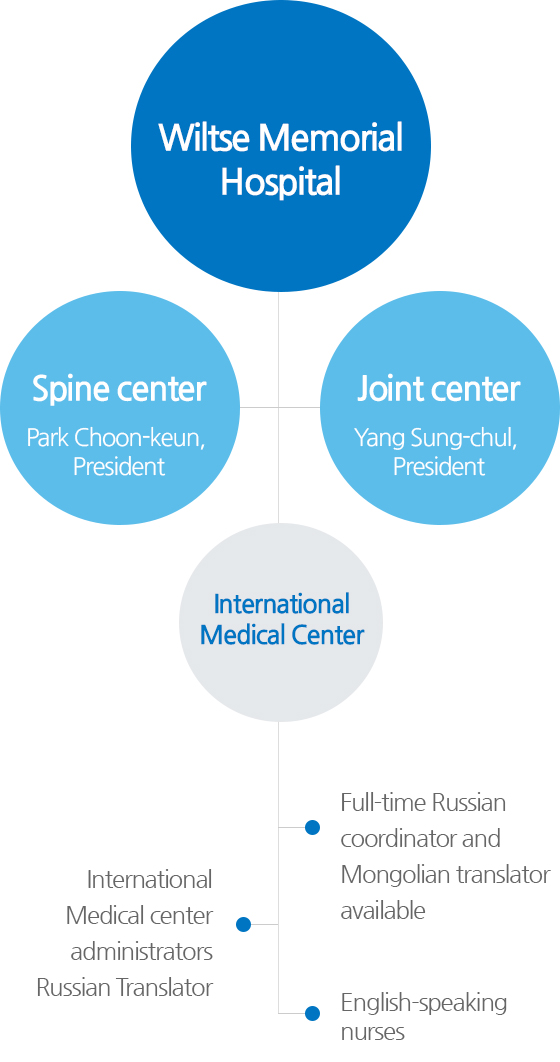 Overseas collaborating institutions
Contracted with Viveya Diagnosis Center, No. 2 hospital, in Khabarovsk, Russia
Contracted with National Orthopedic Trauma Center in Mongolia
Contracted with President Medical Center in Kazakhstan
Contracted with No. 7 Hospital in Kazakhstan
Contracted with Presidential Resort Rehabilitation center in Kazakhstan
Contracted with International Rehabilitation Center in Kazakhstan
Contracted with Da Nang General Hospital in Vietnam
Joined Gyeonggi International Medical Association (GIMA)
Joined Korea International Medical Association (KIMA)
Joint Suwon Medical Tourism Association