Tenosynovitis of wrists
Definition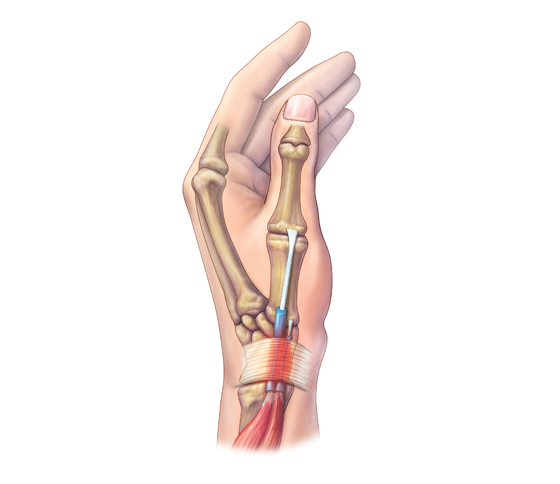 Tenosynovitis of wrists
Extensor tendons, running through the wrist to the fingers, have a projective sheath, called synovium, around them. Tenosynovitis is inflammation of the tendon or synovium. Among the forms of tenosynovitis of the wrist, De Quervain's tenosynovitis, located on the side of the thumb, is the most common one. De Quervain's tenosynovitis.
Symptoms
Tenosynovitis of wrist (De Quervain's tenosynovitis)
1.

Pain worsens when grabbing them with the other fingers

2.

Severe pain and tenderness around the wrist and the thumb

3.

Small bumps around the wrist due to edema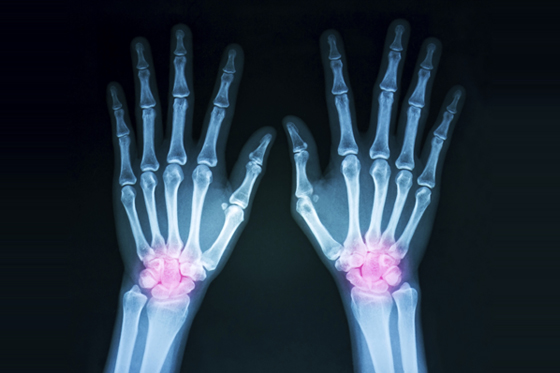 Cause
Tenosynovitis or wrist
Frequent use of the wrists is the main cause, such as repetitive movements at work or during exercise. Prevalent in women in their 30s-60s, especially pregnant woman who have loose joints and ligaments due to hormone changes.
Treatment
Diagnosis : X-ray, CT, MRI
Non-surgical treatment
Medication
Physiotherapy
Injection
Extracorporeal shockwave
Surgical treatment
Release of extensor retinaculum